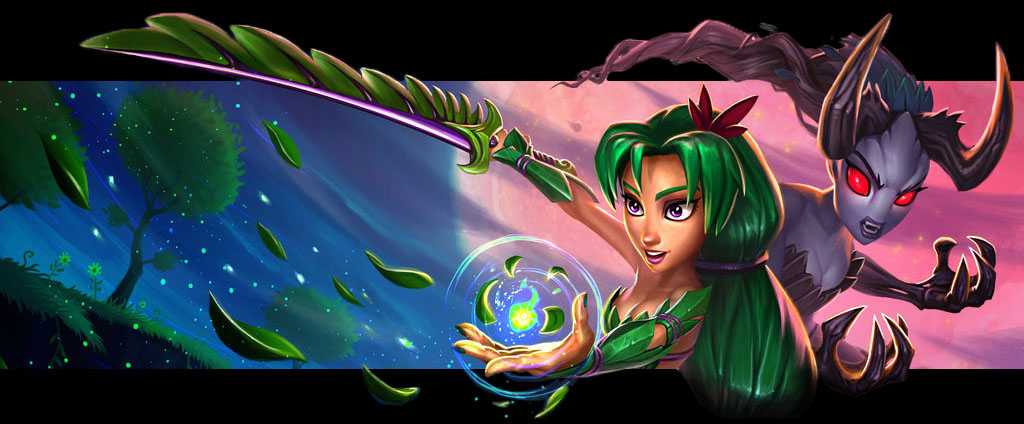 Hello defenders, welcome after my 2 weeks absence.
I'm returning to you with another giveaway, this time you have a chance to win 5 DRYAD BUNDLES (containing dryad hero AND shadow armor costume!), Codes work for every console! I was thinking of simple drop the comment giveaway, but because there are soooo little Dryad hero builds and layouts with Dryad defenses I'll make it a contest, and the rules are simple, simply show how would you use Dryad:
You have to be registered here
You can NOT own Dryad hero
Create Dryad hero build OR layout with majority (at least half) of Dryad defenses
You don't have Dryad yet if you want to take part in this contest, so your builds OR layouts will be most likely guesses based on your "wannabe dryad" or what you saw others used, but try to be creative and create something that could be useful
Post link to your build OR layout here in comments so I will know you are indeed are taking part in this giveaway and advertise your build OR layout to get most likes
Most liked hero builds and layouts will win

Only number of likes will count, there will not be split for codes for X best layouts and X best builds, simply top 6 of both will win the codes

You can only post one Dryad build OR layout with Dryad defenses, that is to prevent spam of builds
Only builds and layouts created from this moment forward will count
Contest will end in 84 hours (Thursday, 8am CEST) and I will announce the winners in following few hours also contacting 5 winners via PM here. If winners will fail to respond within 24 hours, I will choose next winners and contact them until all 6 codes will be awarded. In case there will be not enough codes to give, I will keep them for the next giveaway
For the time of the contest, only registered users will be able to like builds and layouts.
I have 6th dryad bundle to give, but I will let you know how to get it after this one with a little update 🙂