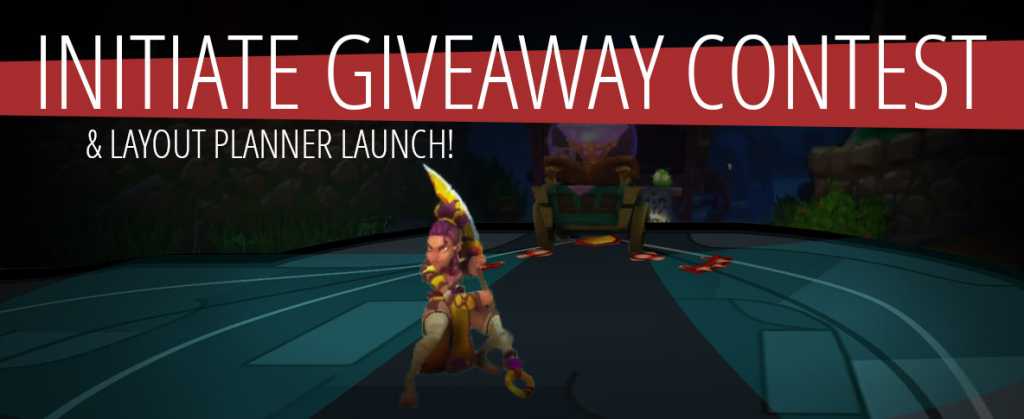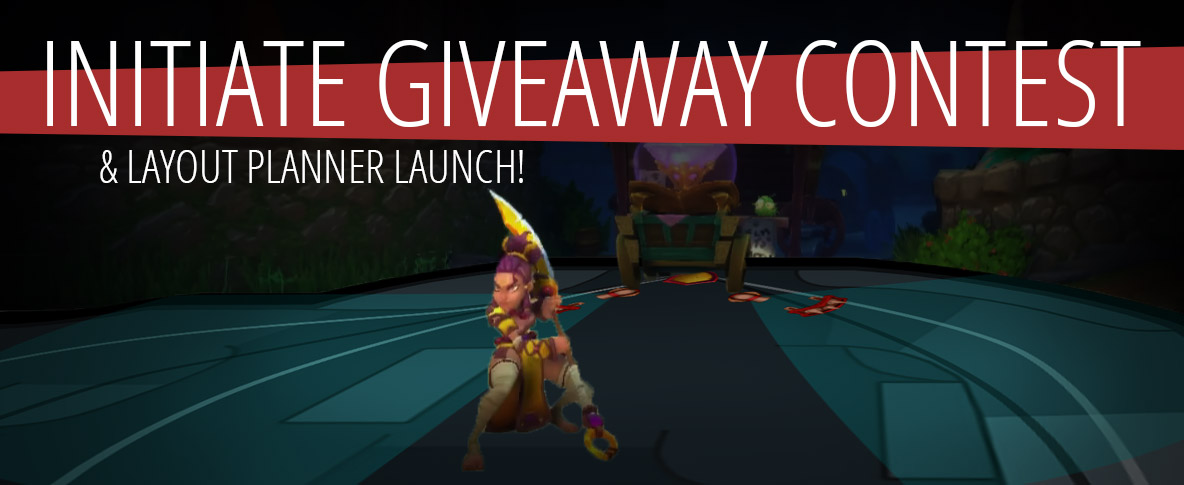 last 24 hours, go ahead and post your layouts somewhere, gather more likes!
The time has come! After looooong time of work, I have finished layout planner, and while it's not bug-free, it's working and it's mobile friendly!
And most importantly, DD2 just left early access, Congrats Trendy!
One would think this peak of awesomeness, but amazing Trendy prepared you a suprise…
INITIATE GIVEAWAY
You have a chance to win new hero in DD2: Initiate (!), this time it won't be random winner roll, I have 3 codes to give! So lets make it more interesting…we will have a contest!
And the rules are simple:
This was unclear last time, so first rule is: If you won, i will contact you here via PM, so make sure you have your real email filled in user profile, so you will get email notification, because you will have 24 hours to respond to my message, after that time, next user will receive reward.
You can't already own Initiate, it you have one, code won't work and will be wasted
Everyone wants new hero asap, so contest will be short, only 48 hours starting now (well, +/- 8 hours because it's midnight where i live :D), after that first winners will be revealed (and they will have additional 24 hours to respond).


---

You have two ways to win…

Send shard updates: because there is new class, there are new shards too, so 1 code will be awarded to player who will send most shard updates (you have to be signed in!)

First of all, RPG testers can't participate in this, because they probably know what new shards are
Use

button in bottom right corner of shards page to report new shards or

button from top right corner of existing shard to report shard change (again, you have to be signed in for me to know it's you)
It can be change to old shards or report of new ones, you can send my ANY shard change, even spelling correction of any of old shards will count if it really requires update, and trust me, there are many shards already on dd2tools that require update.
More than one changes for one shard sent by one user will still count as 1 change
If more than one player will send same change, everyone will get a "point" until the change is published (be quick, i will be publishing shard changes as soon as I can)

Create amazing layout: because we have layout planner now, 2 codes will be awarded to players with most likes on their layouts

Create layout using

button in bottom right corner on new planner page
Advertise it and gather as many likes as you can! (only logged users can like your layout, you can like hero or layout by clicking under its title)
You can create more than one layout, but likes won't be summed up (only your best layout will count)
You can win only one code.

You can take part in both contests, but winning one (shards updates winners will be revealed first, layouts later) will disqualify you from winning another code.
My most active layout planner testers can't participate in contest… because they already received Initiate codes as a thank you gift for their help!!
I wish you all good luck! Now let's get back to dd2tools update…
---

Of course newest addition in game is Initiate, so it is here! You can now create Initiate hero build (remember that not every shard is in dd2tools database yet)! Initiate won't be visible in layout planner, but you can add hero to layout and select relics from your build to reflect changes.
Additional little feature I have added today is another shortcode, while most of you know that you can add [Shard name] shortcode to display shard tooltip in build description, you can now add [*], [**], [***] or [***] in your layout/build description to print upgrade icons (like this

). You can also use those icons as marks in planner!
And of course layout planner:
Here are some main features of new, amazing planner: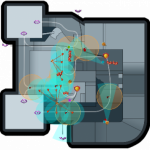 Full mobile support
Toggable defense ranges/attack cones
All ranges to the scale with DD2 defenses
EV2 beams with max beam length and number
Ability to add builds to layout and connect relics to defenses
(defense ranges/node numbers will change after connecting relic that modifies those stats)
Layout view for users will show pretty tooltips on markers, user will have possibility to toggle ranges and other views (default toggle state will be saved in every user preferences cookie) and of course tooltip with connected shards will be shown for every tower (i know this all and tags etc will be awesome and self-explanatory, but please try to write at least short description 🙂 )
Lots of other things i can't even remember, and even more bugs 😀
I hope you will enjoy it!
Thank you!
Thank you all for support, and HUGE THANKS to layout planner testers. Not only they provided me with some map scaling info, but had lots of great ideas! That's why most active/helpful testers already got separate Initiate code as a thank you gift!. Thank you sakis2011 and House Futzi!
Bugs
If you will find a bug in planner, or something is not working for you, contact me in comments here or via PM from my profile, will try to fix it as soon as I can.