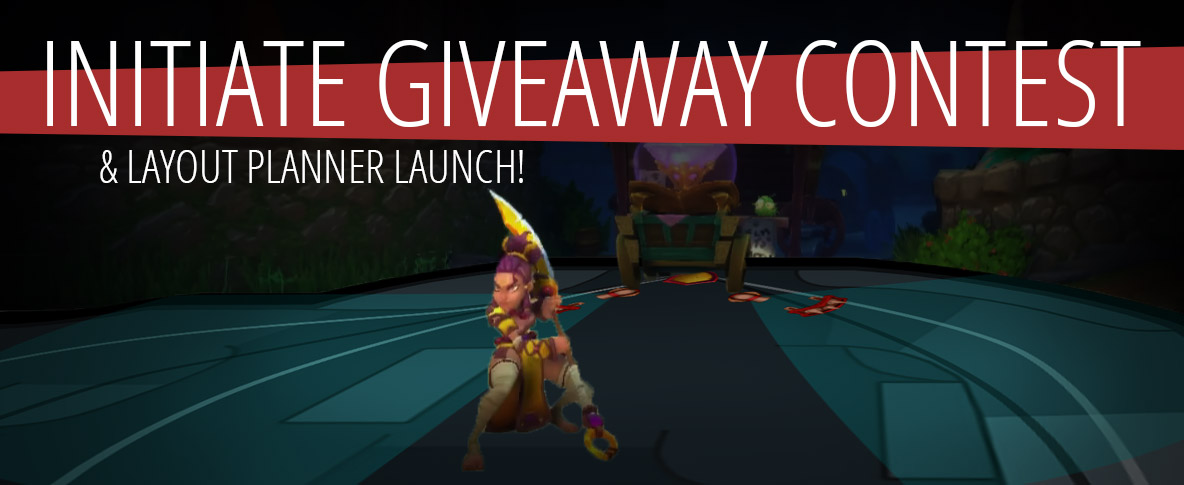 last 24 hours, go ahead and post your layouts somewhere, gather more likes!
The time has come! After looooong time of work, I have finished layout planner, and while it's not bug-free, it's working and it's mobile friendly!
And most importantly, DD2 just left early access, Congrats Trendy!
One would think this peak of awesomeness, but amazing Trendy prepared you a suprise…
INITIATE GIVEAWAY
You have a chance to win new hero in DD2: Initiate (!), this time it won't be random winner roll, I have 3 codes to give! So lets make it more interesting…we will have a contest!
And the rules are simple:
This was unclear last time, so first rule is: If you won, i will contact you here via PM, so make sure you have your real email filled in user profile, so you will get email notification, because you will have 24 hours to respond to my message, after that time, next user will receive reward.
You can't already own Initiate, it you have one, code won't work and will be wasted
Everyone wants new hero asap, so contest will be short, only 48 hours starting now (well, +/- 8 hours because it's midnight where i live :D), after that first winners will be revealed (and they will have additional 24 hours to respond).


---

You have two ways to win…
[ . . . ]
read more