Hi there all!
I have a little update for you. At the moment I'm working on a little nice semi-secret project I will reveal soon… And it's awesome ;]
Also, I have a little update for all of you who share builds and layouts with your friends and community. After some small tweaks, instead seeing that after sharing link to build or layout (Discord example):

You will see this (for layouts):



and this (for hero builds):


I still can't get how reddit is fetching thumbnails, should be using OpenGraph, but it's somehow not displaying image. But I won't give up that easily and soon I'll handle reddit too 🙂
And as an addition, I wanted to share with you some dd2tools constantly growing stats!
Builds/layouts/decks/shards: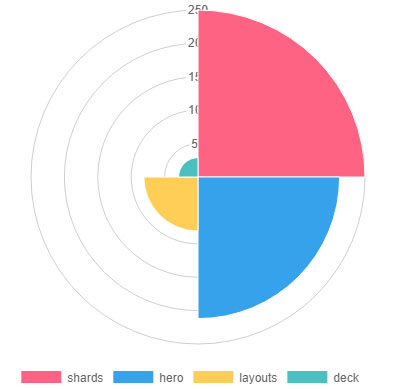 Builds, decks and layouts growth for last 30 days: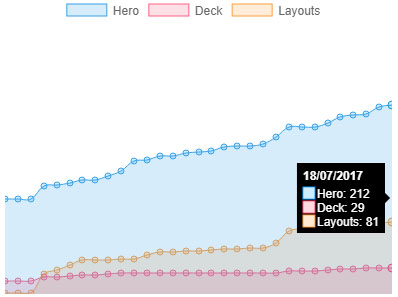 And classes usage in builds and layouts: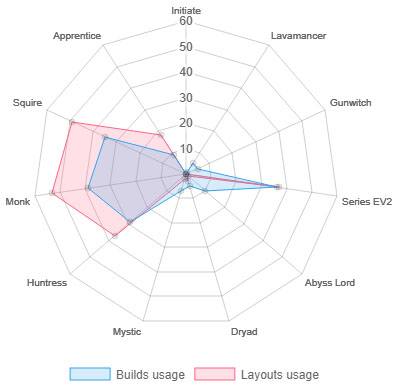 And what's even more amazing, dd2tools have now almost 500 registered users and according to statistics, over 60% of them visit dd2tools every day. In addition to that, we have over 2000 unique users generating 10000+ views in over 3000 sessions DAILY! Thank you all, thank you for sharing, helping, visiting. Of course special thanks go to
MrJuicebags, actively advertising dd2tools on his great YouTube channel!
But I also have to tell you, that from next Monday, I'm taking 2 weeks off from my work. I'm not going anywhere, but I want to spend some quality time with my family, rest from all the programming, and make time for my second beloved hobby: traditional woodworking (time to loose some weight! lol).
So I'll be online, probably every day, but I'll try to rest a bit so it will be harder to contact me. But if you have any feedback, don't hesitate to drop a comment, or if you have some problem or anything, find me on dd2tools discord: https://discord.me/dd2tools (it's made mainly to contact me, get help about dd2tools etc, so don't expect many people there :D).